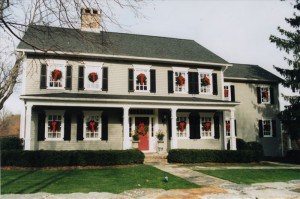 Vinyl siding is a popular choice and once you know why, it will be easier to choose the best exterior for your home. Make sure to explore the benefits and learn more about the process of having it installed so that you know what to expect.
Overall, this type of siding is relatively cost-effective. In fact, you might be able to save as much as a thousand dollars compared to other exterior options, such as brick or stucco. This is due to the total cost of the materials and the fact that it is typically less complicated to apply to the outside of your home. When you are looking into this siding option, companies will usually provide you with a quote that gives you a rough estimate of what you can expect to pay.
Compared to other siding materials, vinyl siding is one of the most durable. It is able to stand up against the elements, such as the impact of hail and high winds. This means that you will not have to worry about frequently making repairs every time the weather gets treacherous.
Maintenance on this type of siding is minimal at best. You will not have to paint it or have it inspected by a professional. You can simply rinse it off with your garden hose a few times a year to keep it cleaning and looking new for years to come.
This type of siding is incredibly flexible. There are numerous colors to choose from, as well as different profiles and textures. This gives you a lot of versatility in terms of the overall aesthetic of your home's exterior.
Now you can see why vinyl siding is a very advantageous option when it comes to choosing a new exterior for your home. Just make sure that you choose a professional with plenty of experience so that the final result looks great and will last.