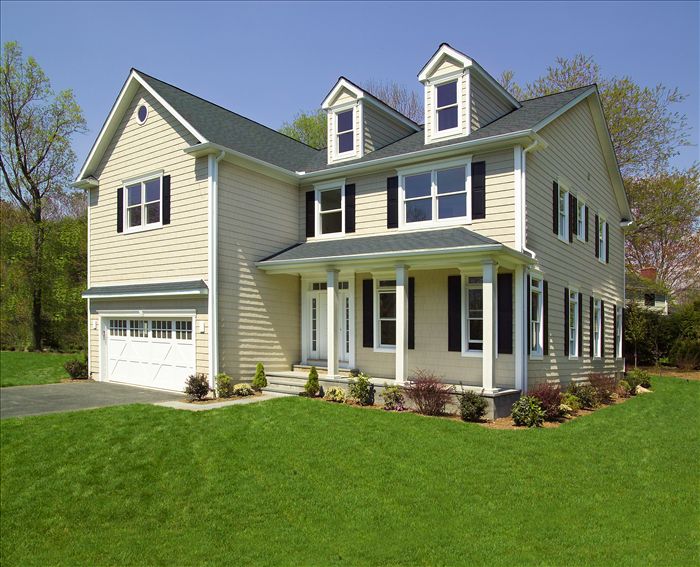 Vinyl siding is an effective form of protection that can be added to most homes. Made out of PVC and resin, this home improvement looks fantastic in addition to providing extra security from elements such as rain, frost and sunlight. If you are experiencing difficulty deciding whether this form of siding is for you, the following information may help you come to a conclusion.
History
Originally manufactured in the late 1950s, vinyl soared in popularity in the 70s. As demand grew, so did production, allowing for greater speed of production and a variety of colors. Even today, fiber cement, aluminum and wood are still less popular home coverings.
Construction
Made from PVC, vinyl siding consists of two layers, also known as co-extrusion. The top one includes 10% titanium dioxide, used to resist the sun's ultraviolet rays. The bottom layer is made up of 15% limestone because of its lower cost.
As density determines performance, your siding's thickness is an important consideration. Ranging in depth between .35 mil and .52 mil, thickness also has an impact on price, which varies between $1 and $7 per square foot.
Durability
Titanium dioxide is mixed in to provide resistance from UV light. Although vinyl fades over time, it does so at a slower rate than other materials. While darker colors previously experienced greater fading than lighter ones, technological advances have erased this discrepancy.
Vinyl's chlorine base makes it resistant to flame. Able to withstand temperatures far higher than that of common framing lumber, the fire protection provided by vinyl is a great feature that comes on top of its primary function of protecting your residential exterior.
When desiring increased home longevity, vinyl siding is a brilliant choice. Besides protection from nature's ravages, it reduces the risks associated with fires and looks great too. Any homeowner wishing to benefit from vinyl's advantages would do well by hiring a siding installation professional.