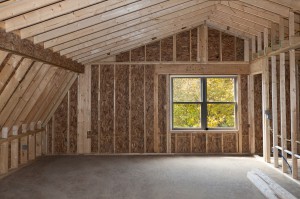 Before construction gets underway for a new home addition, you first need to schedule a consultation. A lot of things will be discussed during this meeting, including home addition estimates. You deserve to know what you can expect to pay, so you can budget accordingly. Here are some things to bear in mind when it comes to home addition costs.
First, when you meet with a contractor, you want to get a detailed list of what will be done and the costs associated with each thing. If a contractor simply gives you a price without any details about what the price is, then you need to take that as a red flag. In that scenario, there is a very good chance the price could balloon out of control because the individual is just guessing. Always receive itemized lists for all home addition estimates.
However, even if you get a list, you should still be prepared for the unexpected. When a team is working on your home, they may discover something that will increase the cost. Therefore, as you are establishing your budget for the remodeling project, you should make sure to set aside more than what was estimated. This provides you with a buffer in case anything unexpected comes up. If the project ends up coming in below the estimate, then you have some extra money lying around.
Finally, if you are concerned in any way about the estimate you received, then feel free to do some research. You can speak with friends and coworkers who have gotten similar renovations done. They can tell you how much they paid, so you can compare the price you are being offered. Additionally, you can speak with more than one contractor to see if you get similar estimates.
A professional remodeler will bring everything into consideration to give you the most accurate home addition estimates possible. You should also keep in mind that although the addition costs may be high, it is ultimately worth it in the long run.