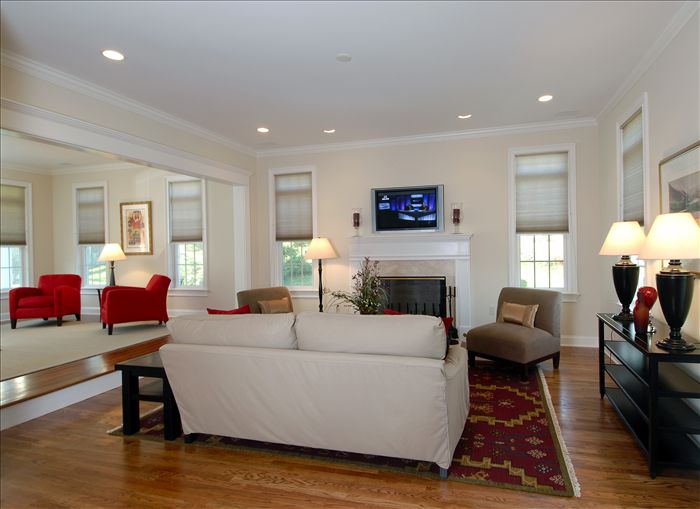 A pioneer of modern home design, Frank Lloyd Wright has been one of the most influential architects of the 20th century. His custom home building was unlike anything people had seen before; it was inspired by the natural world around the home, rather than by the narrow, starchy norms of home design from the beginning of the century.
Wright's homes were all customized for their owners, each of them different from one another, even though he designed an incredible number of dwellings over his lifetime. Some features of his homes remain consistent enough to become hallmarks of his designs, however. One element he made sure to incorporate in all his homes, for example, is a seamless flow between the home and nature, accomplished by plentiful windows throughout. Wright believed natural lighting and open main spaces were ideal, and this philosophy revealed itself in his custom home building.
Wright believed that the homes should fit in with the land they inhabited, and should not be an interruption to the environment. This is where modern architecture gets the sharp, clean lines for which Wright is known. This is the belief that also led Wright to incorporate a lot of wood from the area and natural materials to enhance his homes' looks. It was important for him to be sure that his homes were sustainable, not pulling too much from the land around them without giving back to the environment.
Wright's philosophy of architecture, while trailblazing and difficult-to-understand during his time, has shaped the way that modern architecture is done today. His practices for the inclusion of nature and sunlight in his homes went on to inform the still-popular mid-century modern style of architecture. When considering custom home building in a greener, more inclusive way for the land around a home, Wright's revolutionary home design can inspire you to use some of his earth-friendly philosophies in your own home.