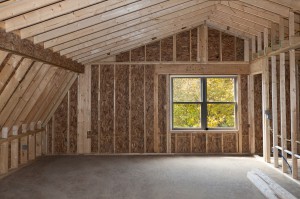 If your home feels like it could use a bit more space, opting to attic renovation could be an excellent choice. There are several reasons to go this route, and after you've had the area professionally renovated, you may find that you love this once little-used component of the home.
Add An Extra Room  
For many households, the attic is just a dark, dim area that's used to house holiday decorations or forgotten junk. If you're tired of wasting this valuable space and you'd like to liven up the area, consider reaching out to a professional about attic renovation. When you team up with a qualified company, they may be able to completely remodel the attic so it can serve as an extra bedroom or play area for the kids. A vaulted ceiling should be attainable to create, and this can provide a beautiful space for a bedroom or hidden away living room.
Boost Home Value
If you're considering listing your home anytime soon, it's wise to start thinking about ways to add value as early as possible. Home prices are on the rise, but you might be able to command an even higher price if your home has plenty of space. When the attic is looking a little worse for wear or the home is lacking in square footage, it could be beneficial to renovate the attic.
Correct Issues
Attics are notorious for being dimly lit and housing hidden problems like mold. If you think that your attic may have a few of the common issues like mold or leaks, it's time to get in touch with a professional attic renovation company. When you take action to correct the problems as quickly as possible, you'll likely be able to save some money and prevent the attic's condition from deteriorating further.
Attic renovation can be a good choice for many homeowners. Adding extra space and value to a home is always advised, and it can make a big difference in the vast majority of homes.