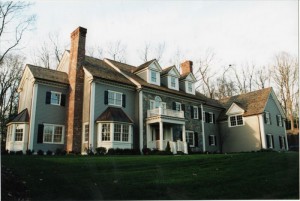 You can't wait to get started with your new home construction, but at the same time it's important to take some time to find the best construction company for your particular situation. With so many different builders to choose from, this seems like a daunting task. Here are some valuable tips that can help you find the right builder.
The first step is to reach out to neighbors, friends and family and ask who they used for their home construction. Firsthand recommendations are very helpful in narrowing down your options. Choosing a local company is a good idea as they are interested in building and maintaining a good reputation.
The next thing to do would be to check out the reputation of the new home construction companies. Ask them for a list of previous clients so you can inquire about their capabilities. Learn as much as you can about each company by contacting clients and doing some internet research. Even if two companies offer the same services, the key is in the details. How do they treat their customers? How did they handle unforeseen circumstances? Are they good at communicating? Those are all questions to ask.
You also want to check their credentials. A good builder is licensed, trained, insured and has all necessary permits. Furthermore, they should be educated about applicable laws and permits for your area. You also have to look at the building types they've constructed in the past to see if it lines up with your new home construction project. Builders have to be flexible, but their area of expertise should match your wants and needs.
With all of this in mind, also be aware that it's not recommended to choose a builder based on price alone. Quality is much more important. After all, you are going to live in this house and it has to live up to certain standards.
A new home construction is a big step in your life. Bear in mind these tips when looking for the best builder for your project.