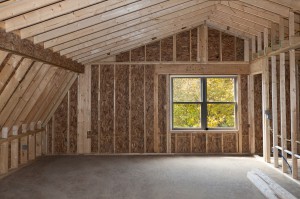 Almost everyone wants a home that is comfortable and energy efficient. Besides being responsible with the earth's precious energy resources, using less energy costs the homeowner less money. Attic insulation is one home improvement project whose cost saving benefits can be realized almost immediately. Depending on what's currently in your attic, and other factors, the expense of insulating the attic will vary widely. But, the money you save on energy will eventually make it worth the effort and initial expense.
Space is at a premium in many homes. Why add on a room when you have space above your ceilings that can be made into a comfortable living space? You can easily transform your attic space to a comfortable bedroom or storage area, and the step in this process is attic insulation.
You will want to get clear written estimates from contractors who bid for the job of insulating your attic. There are many different types of materials that are used, and which one is right for your particular circumstances is one of the things a professional can help you decide. Some service providers may try to quote the job based on the thickness of the insulation in inches, but insist on getting the R-Value of the products they intend to use. Different materials vary widely on how well they insulate and the higher the R-value the better the efficiency of the material in blocking heat transfer. Another decision that an expert can help you determine for your situation is whether you should go with blown cellulose or fiberglass attic insulation.
Up unto this point, you may have never considered improving the insulation in your attic, but it really is a good way to make use of some extra, often overlooked space in your home. Insulating your attic now is also a good way to save a bundle on your energy bills, and more money in your pocket is just about always a good idea.