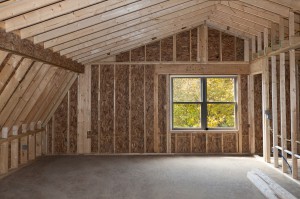 Attics are often areas of the home hidden above the head that get little attention except around the holidays when families begin looking for decorations that have been tucked away all year long. Homeowners know that space is small, can be filled with cobwebs, and sometimes has a priceless treasure hidden away. What most owners do not know is how important the attic can be to the family's safety from storms, winds, and cold weather. It can also become part of an attic renovation project and be converted into valuable living space, but keep these things in mind before beginning a renovation plan.
Moisture
The attic contains the roofing membrane that keeps the building leak-free and outside moisture from entering your home. Checking the condition of the beams, insulation, and roofing fabrics can help ensure there are no mold, moisture, or mildew problems when your contractor begins designing possible renovation floor plans.
Air
A little-known fact about your attic is that when properly vented, it can keep air circulating and that can be essential to your home's building material's longevity and your comfort. An excess buildup of moisture can degrade your home's structure, and a buildup of heat can make living inside your home uncomfortable. However, moving air into and out of the attic can help remove both the excess heat and unwanted moisture. If you are planning an attic renovation, air circulation is still necessary to make sure the area does not overheat as the hot air moves from the lower floors and collects in the attic space.
Weight
Before beginning plans to remodel the attic, make sure to contact a contractor and have a test done to establish that your home's support trusses can handle the additional weight the construction materials can add to the building. This must include an emergency exit out of the attic space such as windows or doors.
Attic renovation can add valuable living space to your home. Working with a licensed contractor can ensure the project goes smoothly and comes in on budget.