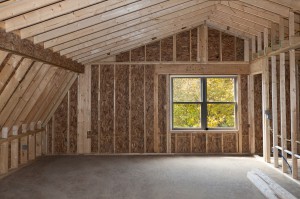 Some people make repairs, renovations and changes to their home simply because it's a hobby. In other cases, portions of your home may be out of date or run down. There's another appealing prospect when it comes to home makeovers, and that's the potential of increasing the value of your home. If you're hoping to list your home on the market and get top dollar out of the transaction, it's vital to know what changes will make the most difference when the selling is complete. The following is an exploration of what home additions will help you the biggest bang for your buck.

Additional Bathroom

If your home only has one or two bathrooms, give serious consideration to adding another one. Homebuyers love a place with multiple bathrooms, especially if the buyer has children. People are much more willing to pay a little more for a home that has three or four bathrooms than one that lacks this need. Putting an extra bathroom in the basement or adjacent to a bedroom can make a world of difference.

Head to the Basement

Speaking of basements, if yours isn't finished, you should get on that project as soon as possible. A finished basement can in some cases significantly add to your livable square footage. Home Additions in the basement will allow for extra bedrooms or even an additional gathering room for visiting or movie watching.

A Room Over the Garage

One of the most sensible places to add on to your home is above your garage. This space can easily be turned into a large bedroom, a toy room for the kids or even an office for you. If you're asking yourself what additions return value, don't forget this obvious spot.

Unlock your home's potential and watch your value soar. Making these additions can make all the difference in the world to you and your home.